Yes, as the header reads, I served the beginning of my three day civic duty yesterday, had the glory of being selected as an esteemed juror and privileged with a two day case. Which means no day off before going back to work! But hey, I get to meet some new people, I guess.
Anyway, I do have some new music that's been stuck in my head; so let's get that out shall we?
The other day I moved from where I was living this summer to where I'll be for the next year and this band provided me with a soundtrack. And oh what a soundtrack!
Attack! Attack!
may break the normal sound we post here but I'm eating it up, I love this sound and these guys hit the nail on the head. The music makes me feel like a Fall Out Boy meets Academy Is... sound but I could be totally off base. Anyway, what I do know is that they rock.
Attack! Attack!
and their self titled album is pretty great. My only worry with this new pop punk sound is that sometimes the albums get jaded quickly. Let's hope not this one.
I couldn't find this image without the VOTE on it, but this is an amazing poster, seriously some
Primal Rage
going on there. Love it. As usual I'll have a song at the end of this for you to hear. (There are some songs that sound even better on the album, but this is the single).
Alright, so you know
The Matches
I'm guessing? Well they've all been busy doing things in different parts of the globe preparing to record their new stuff. But two of them (Jake and Shawn) created a band called
Maniac
who's goal is to take the Billboard top artist of every week and write a cover of it. Here's their rendition of
I Gotta Feeling
.
Ok, so also on the burner today is a free Weezer 8-bit album. Yes, 8-bit, so all the songs sound like a Gameboy from when we were all kids. I don't really know the use for it, but it's sure entertaining. Check out the song below, and get the album FREE from Pterodactyl Squad
HERE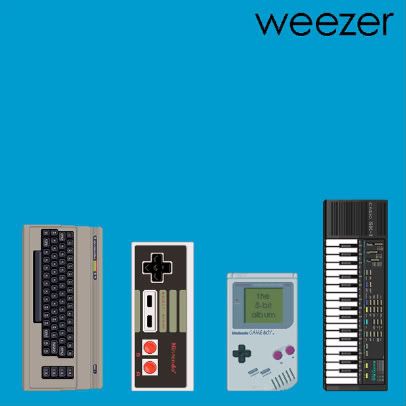 Also, because I don't feel like this is a very quality update, I've got another band that's currently beginning to blow up all of the sudden..I'm just not sure how I feel about it yet.
Owl City
is a guy named Adam Young who people are saying sounds a lot like Death Cab for Cutie, and I partially agree, but it reminds me a lot of Jack's Mannequin also. I am actually kind of diggin' this sound though. Check it out
Attack! Attack! - Honesty
Weezer - Buddy Holly (8-bit)
Owl City - Fireflies
On another note, I think if you gave me a salary for it, I would definitely have jury duty as my job. Though, I'd like a little more legroom. It's pretty cool to work with a group of strangers who have good senses of humor, and this group does. Pretty neat.